If, after your spouse, there's anybody that goes all out in making you feel at home, it is the mother-in-law. She goes the extra mile in making you feel at ease, especially when you've recently been married.
However, this lady's love and care often go unnoticed like a mother's. But, we're sure when you're trying to make another family your own, you'd want to do everything you can to make each family member feel special.
To begin, you may always start with the mother-in-law, as she has either lost her daughter to another family or has recently gained one as a daughter-in-law.
A mother-in-law is a special woman, and a few words of appreciation or daily reminders in the form of sweet messages are enough to warm her heart.
Whether you're trying to mend your relationship with her (after a rough patch) or want to make her feel like a star (that she already is), these ultra sweet messages for mother-in-law will do the trick for you two. After all, she's the one who brought your beloved spouse into the world!
Positive And Sweet Compliment Messages For A Mother-In-Law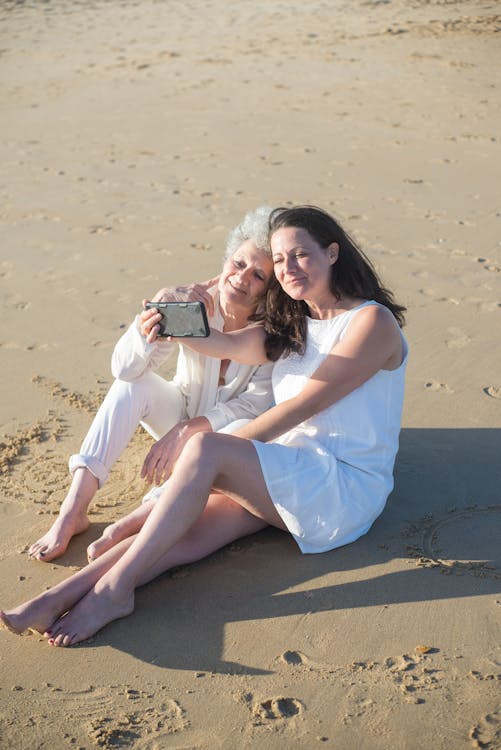 Every person out there (at least once in a while) loves receiving messages that are utmostly sweet and full of compliments!
You need not have a special occasion to leave mother-in-laws a quick thank you note, or you're the best kinda message. You can send these daily positive reminders to them to acknowledge everything they do for you, your spouse, or even your children.
Giving birth to the guy of my dreams was your present to me. Becoming the daughter

you never had is my gift to you.

Fortunate are the ones who are blessed with a lovely mother; I am twice blessed with a mother-in-law like you.

It is impossible for a daughter-in-law to be flawless, and it is the mother-in-law who encourages her to become a perfect one.

On the day I married your son, you became the mother I never had. Mom, I just wanted to say thank you for everything.

Although I may not have always acknowledged it, I always think of you as a mom. You will always be in my mind as someone who is simply loving and kind. You are beautiful, and your deeds inspire and serve as a reminder to me to be generous and kind. I can't express how much I love you in words.

Every moment I spend with my spouse is wonderful, and it's all thanks to the way my mother-in-law raised her. I love you, mother-in-law…to the moon and back.

You are the best mother-in-law ever because you watch over our kids while we are at work, treat us like royalty every day, and show us love that melts and warms our hearts.

I thank you for allowing me to be an important member of your family and treating me in every manner like your own daughter. I value how you look out for me and treat me as my mother did. Because of you, I never feel out of place.

Even before your own son, I appreciate the way you treated me. Since day one, you treated me more than a family. Today, I'd like to thank you for everything you've done for me that made me feel loved and special.

Dear mother-in-law, I truly treasure the special bond we share. Unspoken understanding, unshakable love, and lots of laughing bind us together forever. I appreciate you being there.

Our connection has evolved through time from being that of mother-in-law and daughter-in-law to that of close friends. I truly value how you always patiently hear me out and guide me in the right direction.

You always have an answer for me and a friendly smile no matter what problem I have. You were my guiding pillar and a rock-solid friend; thank you, mommy!

I was anxious to meet you because I feared that you might not like me. But as soon as we met, you put me at ease and made me feel welcome. I love you for treating me like your daughter.

Thank you for accepting me into your joyful family and for your kind heart.

I thank God daily for providing me with the most compassionate, loving, and supportive mother-in-law.

You always give me the most outstanding advice whenever I'm stuck. Thank you for being both my mother-in-law and a mentor to me by sharing your knowledge and kind words, mom.

We have much in common, from shoe sizes to dress sizes and the love for your son. I truly wish to follow in your footsteps and succeed like you someday. Thank you for being an inspiration to our entire family and me. You're a star, and may you never forget it.

You are a wonderful wife, mother, mother-in-law, and grandma. You are also a great, great wife. You play a variety of roles, yet you do them all so beautifully and gracefully. I'm so grateful to you for teaching me how to be a good woman and, above all, to be so selfless and giving.

You made this house into a home for me. You became a mother I left at home. You gave me love I never thought I'd get. You make this family what it is today—beautiful and rock solid. You deserve the best, mom, and may you never forget your worth.

Moms like you make marriages a better place to be in. Moms like you are the reason daughters-in-law love their new family so much. You're the best, and may you never forget it.
Endearing Good Morning Messages For Mom-In-Law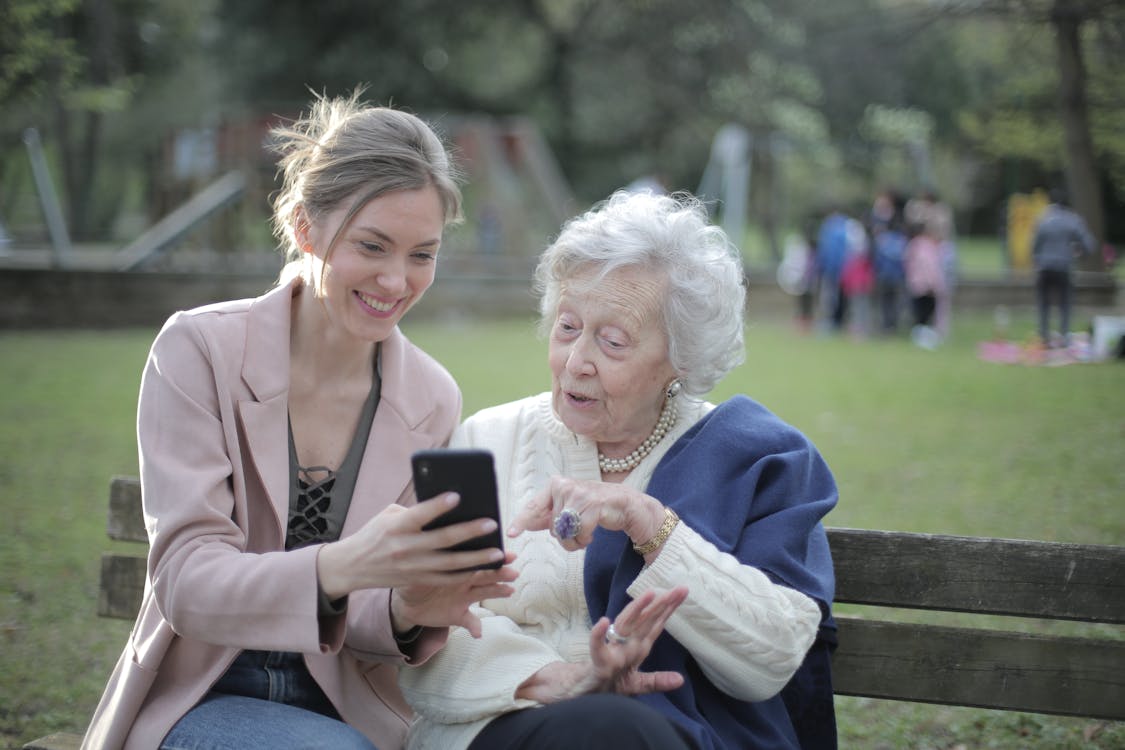 Sure, everyone loves a sweet reminder every now and then about how special they are to you. But when you share good morning messages every day with your mother-in-law, you just don't get to share the best bond with her but also make each morning and day special for her.
Once you get used to sharing these messages with her, she will long for them when you've forgotten; and her love for you will only grow.
Since you are an angel, I will never understand why some people speak harshly about mothers-in-law. For me, a mom-in-law is a mother who goes the extra mile to make a family rock solid and the one who has so much love to spread. I feel most people fail to realise this. Here's wishing you—an angelic woman a very good morning and the best day ahead.

I love your son the way you do. I thank you for growing him to be the man he is today. You deserve all the credit in this world. You make my children happy and will always be their favourite teacher, playmate, and best friend! Good morning, mom…

The day I become someone's mother-in-law, I want to be someone just like you always were to me. I love you, ma, and I thank you for everything you have ever done for me!

My mother-in-law—my second mother, just leaving you a reminder to thank you for everything you've been doing, not just for your daughter, but for me—your son-in-law too.

Because of you, my mother-in-law, I've had the opportunity to get to know love up close and personal. Wishing you the best morning and day ahead!

God exists because he answered my prayer for a second mother by sending me a fantastic mother-in-law like you.

Hey, mother-in-law, how fortunate we have been and how privileged we are that you are his mother and also my best, best friend. So grateful for you.

I'm fortunate to have my mother-in-law as a second mother! Good morning.

I was always happy to have a mom as I did. Today, I'm more than happy to have a mother-in-law like you… You're an angel, and you make each day a better one than the other day.

Sometimes, we find a true friend's shoulder when we least expect it. You are that long-lost friend of my life, mother-in-law! Have a day as beautiful as you, mom.

If you grumble about your mother-in-law, you're not lucky enough to have a beautiful one like mine! Morning to the BEST mom-in-law EVER!

No one can separate us now that fate has brought us together and made you my mother-in-law! Hahaha, good morning, mommy.

Dear mother-in-law, I can't help but be in awe of how you manage to be compassionate and detached. Every time my children visit, they are overjoyed because they can't stop gushing about how beautiful, compassionate and caring their grandma is. Have a good day ahead, mom…

It's unfortunate that many people have a false idea of what a mother-in-law is because they still haven't met my MIL. Maybe, they don't take the time to get to know them better. Surely if they did, they would realise the great woman they are missing. Good morning!
If you liked these good morning messages, you could also give these beautiful good night messages a read.
Cute Happy Birthday Wishes For Mother-In-Law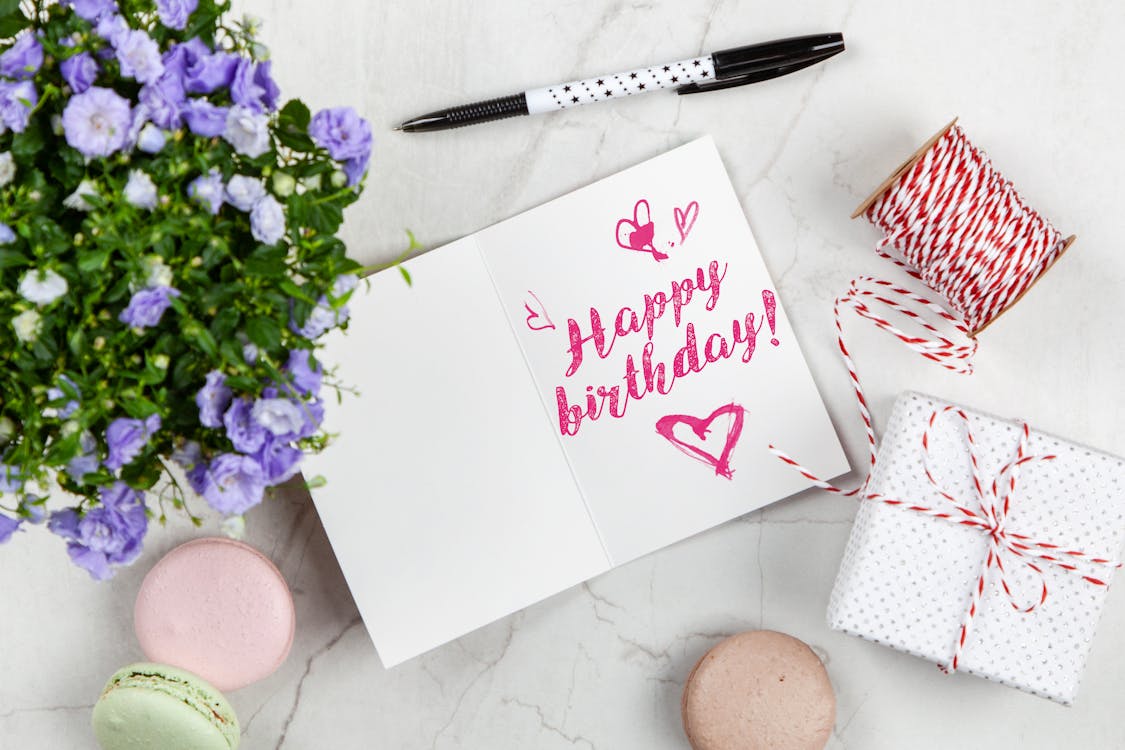 Words may often fall short when you want to wish your mother-in-law a very happy birthday! Sometimes, you may not find the right set of words to wish her the best day and year ahead, but that doesn't mean you don't love her.
With this list of happy birthday wishes and messages below, you can now wish your mother-in-law nothing but the best!
My marriage gave me more than just a husband; it gave me a second mother. I appreciate your love and support over the years; it genuinely means everything to me. Happy Birthday to you, rockstar!!

As you are too precious to me for me to name you mother-in-law, I decided to let you choose your preferred term of endearment. So which one do you prefer: mom, friend, or bestie? Happy Birthday to the woman who means all of that (and more) to me.

Happy Birthday to the best mother-in-law in the entire world! You're smart, wise, and compassionate. In a nutshell, all I hope to be. Thank you for showing me how it is done.

I know I don't express my gratitude to you often enough, but I want to thank you for all the times you've stood by me. Your kindness during my first few years of marriage strengthened my marriage, and I appreciate it more than you can imagine. I will take the opportunity of your Birthday to not just wish you the best Birthday but also to thank you, mom!

There are many things in life that make me happy, and you are one of them. I couldn't have asked for a greater mother-in-law. Happy Birthday, mommy-in-law!

I hope you can think of me as one of your daughters rather than as a daughter-in-law. I am so grateful that I got to marry into such a great family since I have always wanted a mother like you. Happy Birthday.

I am so blessed that the man of my dreams is not only perfect, but he has a perfect mom as well. Now I know where he gets it from! Happy Birthday, mother-in-law!

It should come as no surprise that my wife is a stunning woman given the beauty of her mother. You are the source of all her poise, grace, and humour. Happy Birthday, dear mother-in-law!

Chinese food and our relationship have a lot in common. Sometimes it's too spicy, and other times it's sweet and sour. Yet, overall, it's still fantastic and wonderful. I'm very grateful to have you in my life. Cheers, mother-in-law!

Thank you for making all my married friends envious that I have such a cool mother-in-law like you. You are top-notch! Here's wishing you the bestest of best birthdays ever!

Happy Birthday to the mother-in-law who, with her infectious personality and contagious smile, can make even the darkest day seem cheerful. I hope you have a wonderful birthday, and thank you for keeping this family together.

I try to think of your Birthday as an opportunity to spend yet another year with such a remarkable mother-in-law rather than as a celebration of you growing older.

I must confess that there are days when I feel jealous of the bond you share with your son. And he thinks I'm jealous because of all the time he gets to spend with you. However, the truth is that I want you all to myself! Happiest Birthday, mom.

I wish you a day filled with delight, a year filled with joy, and a lifetime filled with love. I'd like to start your Birthday by telling you how proud I am to be a member of your family. You, my mother-in-law, are a unique individual!

Thank you for always being there for me when I needed advice and for always showering me with love and respect. It's rare to find a mother-in-law who cares as much as you do, and on your Birthday, I want you to know how grateful I am to have you.

Happy Birthday to the woman who makes this house a home. To the best mother-in-law, mom, and grandma.
Sweet I Miss You Messages For Mommy-In-Law

Missing your mother-in-law for everything she has been doing for you and your children and for her infinite love and compassion can often take a toll on your mind.
This, however, doesn't mean you stop telling her how badly you miss her and that you can't wait to see her back!
With these sweet I Miss You messages, you can not only make your relationship with her better but also let her know she's being terribly missed. And that you value everything she has ever done!
Having an amazing human like you as my mother-in-law is such a beautiful feeling. I miss you dearly, ma.

I am gracious to God for giving me another mother who is as dear to me as my own. Thanks for all you do for my wife and me. I miss you, ma.

Dear mother-in-law, you are an irreplaceable gem. I miss you too much today.

I am incredibly fortunate to be your daughter-in-law, dear mum. I miss you.

To my darling mother-in-love, you have shown me how to face and tackle situations without fear. You taught me how to live, and you showed me more love. I miss you more than ever before. I love you.

My children's grandma and my dear mother-in-law, we miss you and can't wait to see you soon. With love from your darling son-in-law/daughter-in-law.

You never made me feel like I was away from my mother; today, I understand all mothers are the same when it comes to sharing love and affection. You just gave me a relationship I share with my mom—full of love, affection, and gossip! I miss you.

The distance makes me realise the love we have always shared together; I feel incredibly lonely today as you are so far away from me; I miss you so much and can't wait to hug you.

You welcomed me as a member of your family, and very soon, you made me a part of this home with your love and care; I thought no one could be like my mom, but I am happy I was wrong. I miss you.

The family was new, and I was scared. I didn't know how to adjust, but you were with me and made me feel like I belonged here; you gave me your love, and I no longer need to adjust anymore as it has also become my family. Miss you.

You are the mother-in-law every son-in-law/daughter-in-law wishes to have. Remember that when you sleep today. Miss you, ma.

I'm not the only one that misses you. Our entire family misses your hugs, kisses, and warmth and thinks of you every day. In all honesty, we miss your food the most. Only love, mama.
Don't forget to give these I Miss You love messages a read before reading further.
Beautiful Messages For Mother-In-Law To Wish Her Mother's Day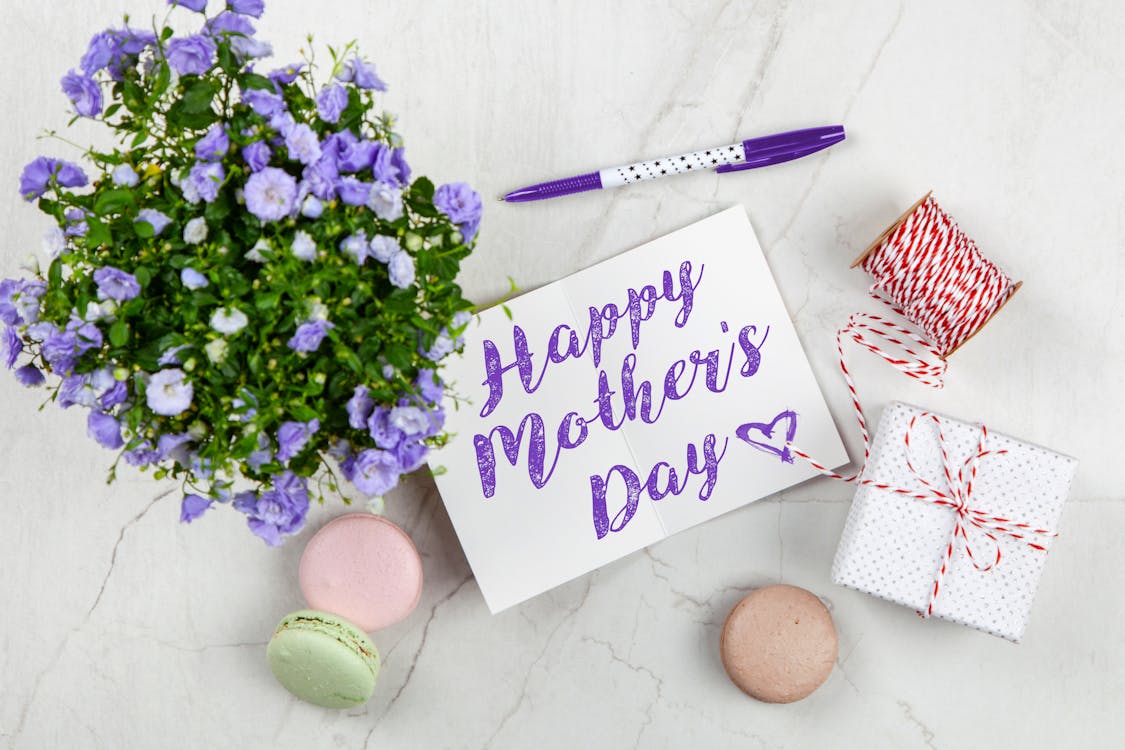 Mother's Day is a beautiful occasion to celebrate all kinds of mothers out there—from stay-at-home to working! They're all beautiful in their own way, and celebrating these wonder women once a year, sure, seems to be like a given.
When you wish your mom Mother's Day this year, don't forget to leave your mum-in-law a sweet text too. After all, they, too, deserve that love and appreciation.
I want to wish a very happy Mother's Day to one of the most important women and mothers in my life!

I'm so fortunate to have such a beautiful family, and you're the reason why. Happy Mother's Day, and thanks for everything!

We appreciate you for always being available not just for your daughter but also for me—your son-in-law. You make this world a better place. Wishing you the best Mother's Day ever!

I want to wish a wonderful Mother's Day to the most incredible mother-in-law in the entire world, who is always willing to lend a helping hand or offer some sound advice! Many thanks for everything, especially for treating me as your own.

The only thing that could make Mother's Day more special would be if you were here to share the moment with me. I already can't wait to give you a hug because I love you so much. Mother's Day greetings!

I cherish every moment I get to spend with you, and I count my blessings that I get to call you my in-mother-in-law. Happy Mother's Day, and thanks for everything you do!

Happy Mother's Day to the world's best mommy of the world's best spouse. I appreciate everything you have done and continue to do.

I'm really grateful for everything you've done for me. A mother's work is never done, and your love and support are always appreciated and valued. Happy Mother's Day!

Let's just leave out the "in-law" bit. Mama, I love you!

The world would be a million times better if everyone had a mother-in-law like you. Happy Ma Day!

You are the best mother, mother-in-law, and grandmother we could ever hope for! I wish you a very special Happy Mother's Day!

You are kind, gentle, loving, and so many other wonderful qualities that make you unique (and make us really fortunate!)

You're a seriously kick-a$$ mother-in-law. Happy day to you!

I can only imagine how incredible you would be as a mother if you are already such a remarkable mother-in-law. You are literally the best!

I reserve a specific spot inside of me for the people who mean the most to me. You are in that unique place. To my mother-in-law: Happy Mother's Day!

Happy Mother's Day. You are the epitome of what a good mother-in-law is supposed to be, and the guy I married reflects that. You helped shape him into the beautiful person he is today. You are my mother-in-law, and I am incredibly grateful for that.

I have never met a woman like you who is capable of achieving anything. You have really inspired me, and I salute you. I'd like to wish my successful mother-in-law a happy mother's day!
Parting Thoughts
Without the influence and effort of his dedicated mother, your husband or boyfriend wouldn't be who he is today. Yet, every mother-in-law deserves to have her inbox full of love and sweet messages like these, as she deserves to know how much you appreciate her going all out for your husband and the family.
Out of all the above beautiful good morning, miss you, positive, and Mother's Day messages, let us know which one of these heartfelt messages made your relationship stronger with your MIL and made her feel like the wonder woman she is.